Aragon Bio Water Filter Cartridge 10 Inch, 1 Micron. Aragon Bio Water Filter Cartridges have shown 100% water decontamination efficiency from viral pollution. Remove 99.9% of human pathogens, i.e. rotaviruses and noroviruses, particles >2 microns, lead, zinc, cadmium, cesium, chlorine, chloramines, organic compounds, radioactive materials, pesticides, iron, aluminium, turbidity, oil products, bacteria, and Cysts.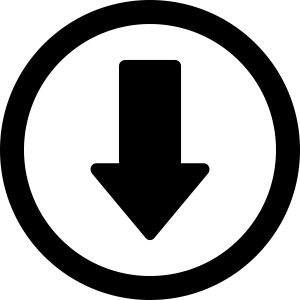 Download PDF
Aragon Water Filter Filtration Process
The Aragon Bio Water Filter works with Electro kinetic mechanism of impact on viruses. The strong magnetic field developed within the filter destroys the external protective cover of a virus (capsid). And, once the caspid is destroyed the virus dies fast.
First of all, during the filtration process, the Aragon pores are determined to have intensive surface potential that is opposite to the viruses' charges. Which is why, when water with viruses passes through the Aragon pores, the electric interaction between the material and viruses appears. This electric interaction is the same as one between opposite charges.
Second, the surface of an Aragon globule has negative charge and forms strong magnetic field developed around it, which covers the entire pore fully. Consequently, the overlapping of individual globules' fields, destroys the external protective cover of a virus, the capsid and without the capsid the virus dies fast. Also, once one virus capsid is destroyed, the RNA in which the division process is preprogrammed is damaged.
Technology
ARAGON Water Filters are made of a composite material in the form of solid block made from Aragon polymer ( Bacteriostatic polymer and SGS-polymers) with a bacteriostatic additive of silver and granules of ion-exchange resin.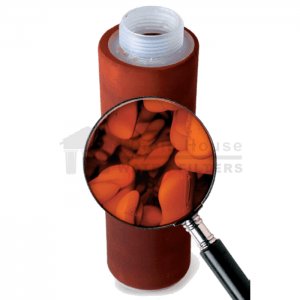 SGS-polymers have shown the best results in the complex removal of harmful impurities. 
Hardness salts, dissolved and colloidal iron, heavy metals and their compounds are removed due to ion-exchange properties of resin and polymer.
Mechanical impurities are filtered out through the surface layers with extremely high accuracy.
Elements and compounds including heavy metals and radioactive materials are removed through ion-exchange and adsorption mechanisms.
Aragon Water Filter Features & Benefits
Aragon BIO can be used as well as the main element in water treatment and decontamination systems and as one of the pre-treatment stages, e.g. as a part of the membranes protection against bio contamination.
Aragon BIO is comparable to polymeric UF/MF membranes (that are for domestic use) in efficiency. But it has greater productivity and significantly lower pressure drop.
Aragon BIO represents the most up-to-date technology for water treatment and viruses, bacteria and cysts removal. That makes it possible to get completely safe and health-promoting water without boiling.
Aragon BIO provides higher efficiency of filtration and kinetic absorption as compared to standard nonwoven fabrics including granular activated carbon.
Aragon Water Filter Certifications
Aragon BIO is absolutely environmentally-friendly. It can be used for potable water treatment and decontamination according to GOST R 51871-02, 51232-98.