Pleated Sediment Filter 20 Inch, 10 Micron. This sediment filter with 10 Micron pore size is highly effective at reducing dirt, rust and sediment from water while providing an increased surface area and longer life.
Pleated Sediment Cartridges have a large filtration surface area making them ideal for applications requiring high flow rates and low pressure drop.
Pleated Sediment Filters are also very popular for tank water when you have a lot of debris like leaves, dirt or similar – particularly after fresh rain.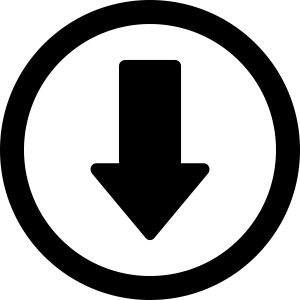 Download PDF
Pleated Sediment Filter 20 Inch, 10 Micron Filtration Process
The filtration media is pleated to maximise dirt loading capacity and extend the time period between filter changes or cleaning. Depending on the application, these cartridges can be washed and reused to extend filter life. These cartridges effectively reduce dirt, rust, scale and sediment. Designed to suit a wide range of industry standard housings, these cartridges are ideal for both pre-filtration and final-stage filtration applications.
Pleated Sediment Filters are manufactured from a durable non-woven and reusable polyester fabric that is suitable for a wide range of filtration uses. The media is pleated around a polypropylene core for added strength and the ends are immersed in a thermo-setting vinyl plastisol.
Maintenance
The washable pleated on this filter are designed to be washed and reinstalled. However, please consider replacing the filter very year and not to over use a pleated filter because it will eventually gather bacterial contaminants and become smelly over time if not replaced yearly.
If the water isn't all that bad you might want to consider using a Poly Spun Disposable Filter and replace it when it becomes dirty. Poly Spun Filters offer a three layered structure and Micro-Denier-melt-blown filtration fiber for high removal ratings.
Pleated Sediment Filter 20 Inch, 10 Micron Features & Benefits
Pleated style for large surface area. Therefore, Greater Flow Rate
Ideal for pre-filtration in high sediment applications
100% Pleated Polyester Washable Material
Applications
Drinking water
Food & Beverage
Pre and post-filtration
Commercial & Industrial
Water Treatment
Pleated Sediment Filter 20 Inch, 10 Micron Certifications
NSF/ANSI 53
Filters are certified to reduce a contaminant with a health effect. Health effects are set in this standard as regulated by the U.S. Environmental Protection Agency (EPA) and Health Canada. Both standards 42 and 53 cover adsorption/filtration which is a process that occurs when liquid, gas or dissolved/suspended matter adheres to the surface of, or in the pores of, an adsorbent media. Carbon filters are an example of this type of product.