Nano-Silver Activated Carbon Block Filter 20 Inch, 5 Micron. The 20 Inch Bacteriostatic Nano-Silver Activated Carbon Block Water Filter Cartridge inhibits the growth of bacteria within the filter and is highly effective at reducing unwanted taste & odor and chlorine from potable drinking water.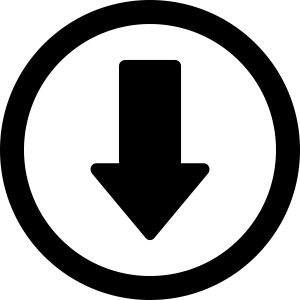 Download PDF
Nano-Silver Activated Carbon Block Filter 20 Inch, 5 Micron Filtration Process
Silver Impregnated
When a cell of bacteria is absorbed into the carbon's structure, it comes into contact with silver ions.
The sulphurhydryl group already within the bacterial cell reacts with the silver, producing a silver sulphur complex.
The complex immobilizes the respiratory activity of the bacterial cell by preventing the transfer of hydrogen and an oxidative reaction.
The cell cannot reproduce and dies, reducing the risk of gastro illness by ingesting bacteria.
Activated Carbon Block
Activated carbon block is a blend of fine activated carbon, water, and a suitable binder that is mixed and molded and hardened or extruded to a cartridge filter of any size and shape. Sometimes specialized media are added along with activated carbon to provide customized performances for specific contaminants.
The binder is particularly designed and chosen to hold the carbon and other media in a fixed solid matrix, yet, not to plug up the pores of the activated carbon. Even though the binder does occlude a portion of the adsorption sites, the finer mesh size gives activated carbon block filters faster adsorption kinetics and generally two to four times greater adsorption capacity than equivalent volumes of loose granular activated carbon.
Nano-Silver Activated Carbon Block Filter 20 Inch, 5 Micron Features & Benefits
This all new Silver Impregnated 100% Coconut Carbon  is a Superior Carbon Block Filter.
This filter is impregnated with silver for the added benefits of carbon AND the bacteriostatic properties of silver impregnation.
This silver impregnated cartridge is protected by a pre-filter designed to significantly increase the useful life of the cartridges by trapping sediments that typically plug carbon block cartridges.
It is the ideal choice for a wide range of residential, food service, commercial and industrial applications.
Bacteriostatic filters do not kill bacteria, per say, but do inhibit the growth of bacteria within the filter*. In other words, the term Bacteriostatic means that the quantity of bacteria passing through the filtration system will remain static, i.e. bacteria will not multiply.
Whilst carbon effectively removes odors and taste issues from water, it will leave behind microscopic metal compounds in the form of minute ash/dust particles, which in turn prove to be a source of nourishment for bacteria. This bacteria feeds off the nutrients in the insoluble ash and can then be flushed into the drinking water supply.
Nano-Silver Activated Carbon Block Filter 20 Inch, 5 Micron Certifications
NSF/ANSI 42
Filters are certified to reduce aesthetic impurities such as chlorine and taste/odor. These can be point-of-use (under the sink, water pitcher, etc.) or point-of-entry (whole house) treatment systems.
NSF/ANSI 53
Filters are certified to reduce a contaminant with a health effect. Health effects are set in this standard as regulated by the U.S. Environmental Protection Agency (EPA) and Health Canada. Both standards 42 and 53 cover adsorption/filtration which is a process that occurs when liquid, gas or dissolved/suspended matter adheres to the surface of, or in the pores of, an adsorbent media. Carbon filters are an example of this type of product.